Feeding Our Community
Flint Street Fellowship is a faith-based ministry that provides groceries, nourishing meals, clothing, resource information and fellowship to people in need.
• The local American Legion organized a great food drive for us at Hart's and …

Read More »
Click text or black icons for more details regarding our services
~ or ~
Click dollar icons to Support Flint Street - Back Our Kids.
Food Pantry
Open Mondays and Wednesdays each week from 10 am until 2 pm.  People can come in for groceries every week, if needed. Those receiving help must live in Carroll County, west of the Kings River. In 2014, over 500 families were helped with 4,300 distributions of food. Monthly, approximately 140 families are served.  Donations of food as well as financial contributions are very much appreciated.
-Top-
Lunchroom
Open Tuesdays and Thursdays each week from 10:00 am until 12:30 pm with a hot lunch being served at 11:00 am. Coffee and cookies are served when doors open at 10 am.  Friendly conversation and relaxing atmosphere are always on the menu.  Lunch is free and open to the public.  In 2014, over 2000 hot lunches were served.
In addition to the above-mentioned weekly services, during the Thanksgiving and Christmas season, one food voucher with a $25 value to Harts Family Center is provided to each family for a turkey or a ham. Also, a community dinner, open to the public at no charge, is served at the ECHO dining room on Thanksgiving Day and Christmas Day.
-Top-
Clothing
Shopping is available during all "open" pantry and lunchroom hours listed above and, of course, all items are at no cost.
-Top-
Back Our Kids weekend food bags for hungry school children
Currently, 57 food bags are assembled and delivered to the Eureka Springs schools on Friday mornings each week during the school year to feed children who, for various reasons, do not get enough to eat at home on the weekends. The BOK program, through Flint Street Fellowship and in conjunction with the ES school officials, was started at the beginning of the Fall 2013 school year with 30 food bags provided each week.  Gradually, more and more hungry children were added to the program until the current number of 57 elementary, middle and high school children are being helped.
Included in the food bags are oatmeal, soup, peanut butter, fresh fruit, string cheese, granola bars and other nutritious and easy-to-prepare food items. Hygiene bags are also periodically included. Target cost per food bag is $5 or under. In the 2014 - 2015 school year, 1,886 food bags were provided at a cost of $7,300.
Fundraisers by the Pied Piper Pub and Inn and the Eureka Springs Rotary Club, as well as grants from the Carroll County Community Foundation Giving Tree Grant Fund, the CCCF Youth Advisory Council and Walmart have been major contributors to the Back Our Kids program, as well as other local donations for which FSF is extremely grateful. Further donations can be sent to Flint Street Fellowship with designation to the BOK program.
-Top-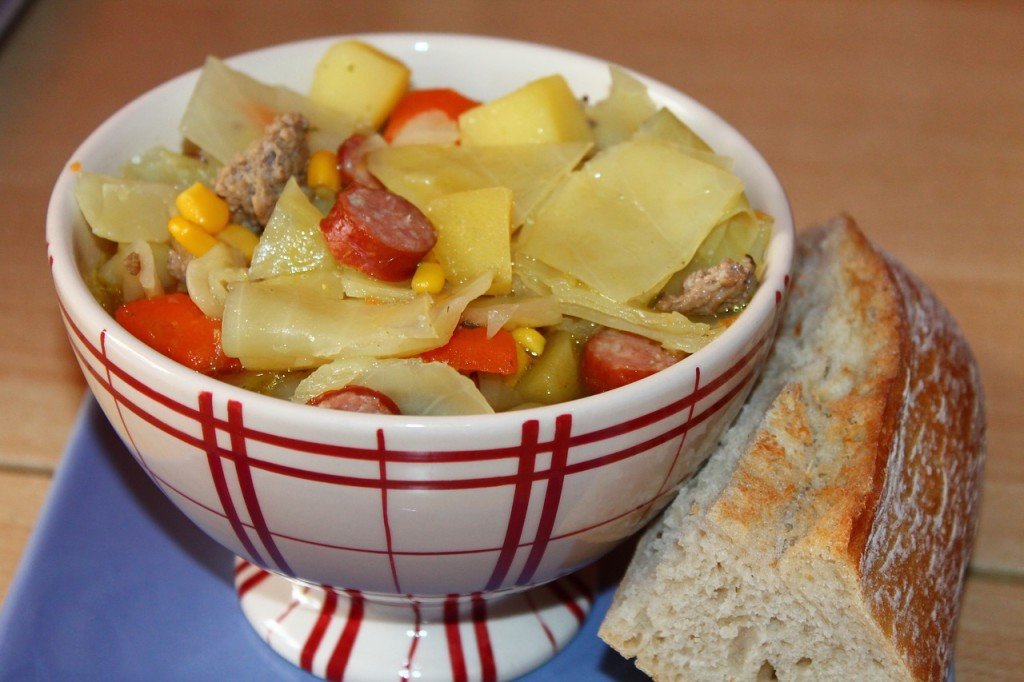 Hours
Food Pantry:
Monday & Wednesday
10:00 am - 2:00 pm
Free Lunch:
Tuesday & Thursday
10:00 am - 12:30 pm
Free Clothing:
Monday - Thursday
same hours as Pantry & Lunchroom
The Little Chapel at Flint & Main
33 North Main Street
PO Box 323
Eureka Springs, AR 72632
Phone:
479-253-9491 - Pantry
479-253-4945 - Pat Kasner, Director
Mission Statement
The Mission of the Flint Street Fellowship Food Pantry shall be to assist and supply food to those individuals who either have special, short-term needs due to their temporary illnesses or health conditions, temporary unemployment and other temporary conditions; or to those individuals who have long term continuing conditions requiring long-term assistance such as the mentally or physically disabled, the elderly, children, and others with long-term or permanent need for such assistance, such as those working at jobs that don't pay a living wage and, therefore, are forced to seek food assistance.
Board of Directors
Pat Kasner, President
Ray Johnson, Treasurer
Dianna Mancuso, Secretary
Nile Carrothers
Mickey Finefield
Bernie Haydon
Rev. Ken Haydon
Rev. Ben Helmer
Rev. Betsy Porter
Gerry Potter
Volunteers
Flint Street Fellowship operates each month through the hard work of approximately 50 wonderful volunteers. These volunteers are dedicated and caring people whose purpose is to give relief to those who are in need. The Board of Directors is extremely grateful for their service.
A few pics of our special client and volunteer friends ...
One-time & recurring donations are accepted through PayPal's secure online payment processing service using either an existing PayPal account or any valid credit card.
Donations by check may be made to:
Flint Street Fellowship
P.O. Box 323
Eureka Springs, AR 72632

(Please note on check whether for "Food Pantry" or "Back Our Kids")
Flint Street Fellowship is a 501(c)(3) Non-profit
We also accept and greatly appreciate donations of the following:
•  Food
•  Household & hygiene items
•  Clothing
Items may be dropped off at
The Little Chapel at Flint & Main
or you may call 479-253-4945 (Pat Kasner) for pick-up.